Brainstem Auditory Evoked Response (BAER)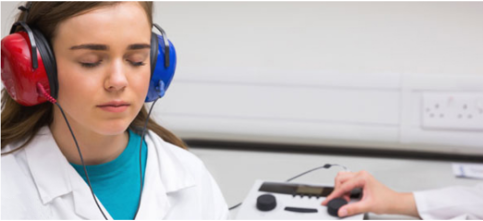 A brainstem auditory evoked response (BAER) test measures how your brain processes the sounds you hear. The BAER test records your brainwaves in response to clicks or other audio tones that are played for you. The test is also called a brainstem auditory evoked potentials (BAEP) or auditory brainstem response (ABR) test.
Which conditions are diagnosed by BAER test ?
Multiple sclerosis
Central pontine myelinolysis
Acoustic neuroma (a tumor growing on the nerve that connects your ear to your brain)
Brain tumor
Speech Disorder
BAER test can help to diagnose hearing loss and nervous system disorders, especially in newborns, young children, and others who may not be able to participate in a standard hearing test.