Repetitive Nerve Stimulation Test (RNST)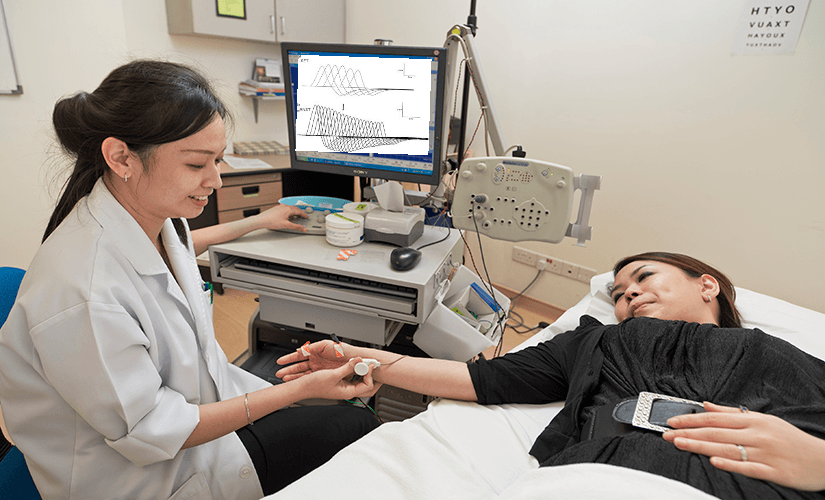 What is Repetitive Nerve Stimulation (RNS)?
RNS is an electrodiagnostic test which is used to assess the neuromuscular junction (NMJ).
When is Repetitive Nerve Stimulation advised ?
RNS is performed when you have muscular fatigue symptoms. It is commonly done to diagnose neuromuscular junction disorders such as Myasthenia Gravis (MG) or Lambert-Eaton Myasthenic Syndrome (LEMS).
How is the test performed ?
The response from your nerves in reaction to a repeated series of electrical stimuli will be recorded using a recording electrode which is placed on the tested muscle. You may be asked to exercise the tested muscle, for a few seconds to minutes, in between the series of electrical stimulation. Several nerves and muscles may be tested depending on your symptoms.
How to prepare for the test ?
Please stop medication (if already started for Myasthenia Gravis) 24 hours prior with your referring doctor's consent. Do wear loose- fitting clothing so that your hands, shoulders and neck are easily accessible for examination.