Electromyography (EMG)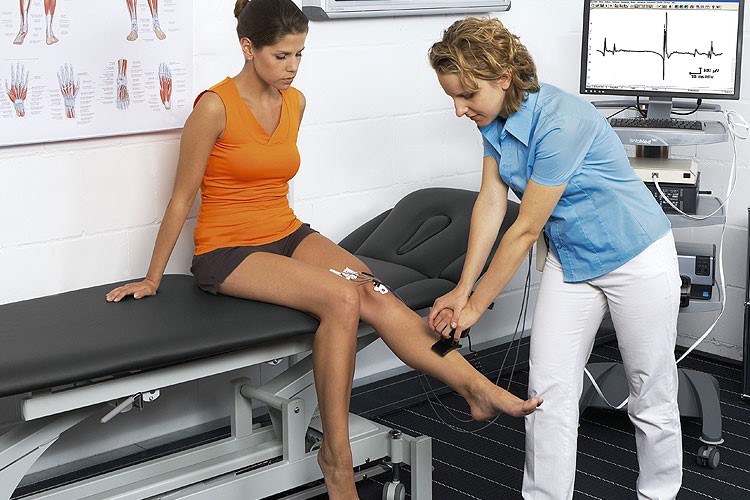 What is Electromyography (EMG)?
Electromyography (EMG) is a diagnostic procedure to assess the health of muscles and the nerve cells that control them.
How is EMG performed ?
EMG is done using fine Disposable Electrodes, which are thin solid pins
The Needle is inserted just into the muscle for few seconds
The patient is asked to contract the muscle and the activity is picked up by the electrode and displayed on the monitor and over a loud speaker.
The number of muscles examined depends upon the working diagnosis.
Which diseases or conditions that are diagnosed by EMG ?
Muscle disorders, such as muscular dystrophy, inflammatory myopathies
Myotonia
Radiculopathies
Peripheral nerve disorders that affect the nerves outside the spinal cord, such as carpal tunnel syndrome
Motor Neuron disease / amyotrophic lateral sclerosis (ALS)
How to prepare for an EMG ?
Bath or shower on the day of the test; wash arms and legs well to remove body oils
Don't use lotion, bath oils or creams
Wear comfortable, loose-fitting clothes
Eat your normal meals (but you may wish to avoid tobacco or caffeine for a few hours prior to your test)
Bring a list of medications you are taking, especially any blood thinners
Tell the health care provider if you :

Bruise easily
Have hemophilia
Have a skin infection